Climate Change Division - GIS Platform
The Government of Fiji has set ambitious plans to support its most climate-impacted communities.
Geospatial applications as decision-support tools is helping prioritised pipeline projects with the evidence-based rationale it needs to pursue innovative financing solutions.
This platform provides a collection of decision support tools, including maps, apps, and data layers supporting Fiji's climate change streams.
This initiative is part of a long-term, dedicated and nationally embedded support with the Climate Change Division, mapping projects and activities in collaboration with implementing ministries.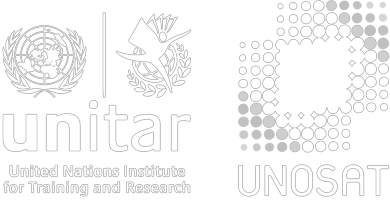 Geospatial Applications
A series of web-map products and decision support tools supporting climate actions in Fiji
Geospatial Tools and Services from UNOSAT
Though the long standing collaboration between CCD and UNOSAT the following tools were developed to support evidence based decision making. We collaborate to create smart tools that focus on design and delivery of innovative learning solutions that equip stakeholder beneficiaries with the technical skills to apply geospatial information technologies to sectoral needs, including using scientific information and spatial datasets in decision support products.